In order to live an inspired life, you need health providers that prioritize your care. Ones that are experts in their field and passionate about what they do. For certain health problems, you'll only visit a practitioner periodically–like seeing an Optometrist for an eye exam or Physiotherapist when you're rehabbing an injury. A family doctor, on the other hand, is an integral part of your healthcare team that you visit during all of life's stages.
As experts in medical care for people of all ages, family doctors treat patients from infancy all the way to geriatric age. They get to know your unique medical history and help with screening for diseases. As you get older or your health needs change, they're right there with you to provide the support and guidance you need.
It's no wonder why the search for a family doctor in a busy city can be so challenging. With so many people seeking a primary care physician accepting patients, it can be hard to find one that's the right fit.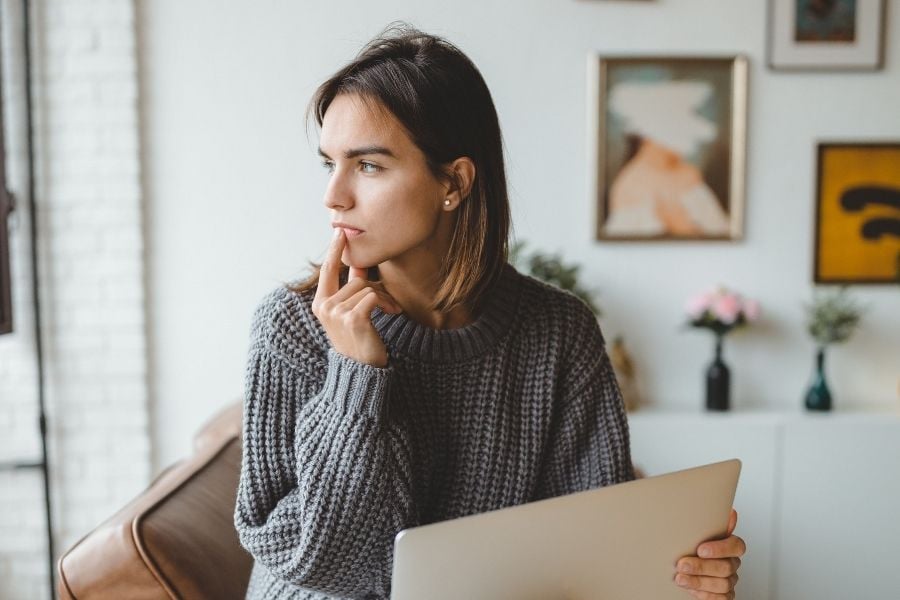 Here are 4 things to consider when choosing a family doctor in Toronto.
Is the family doctor near me?
Every hour of your day is incredibly important. One of the major benefits of having a family doctor is being able to book an appointment with them instead of waiting at a walk-in clinic. It makes sense, in this case, why registering for a doctor can save you valuable time in the long run.
To maximize your schedule, consider looking for a physician that's near your home or work. The GTA is the most populous metropolitan area in Canada, so there are plenty of regions to search in. Cutting down on your commute will only free up more time in your schedule.
It's also helpful to consider what days and times you'll be available for appointments. Work, school, and family priorities can take up a lot (or sometimes all) of your day! If you live in North York but work a 9-5 downtown, for example, it might be easiest to see a doctor during your lunch break. A clinic in the South core would be a great choice in this instance because it's close to your job and compliments your schedule.
At HealthOne, our family physicians have availability after hours to accommodate the needs of our patients. If something comes up later in the day, for instance, patients can see our doctors until 8pm Monday-Wednesdays and on Saturdays as well. This can save you valuable time that might otherwise be spent waiting at the emergency room and offers more options for fitting a visit into your schedule.
Consider where you spend the most time and when you do those things to get the most out of your healthcare experience.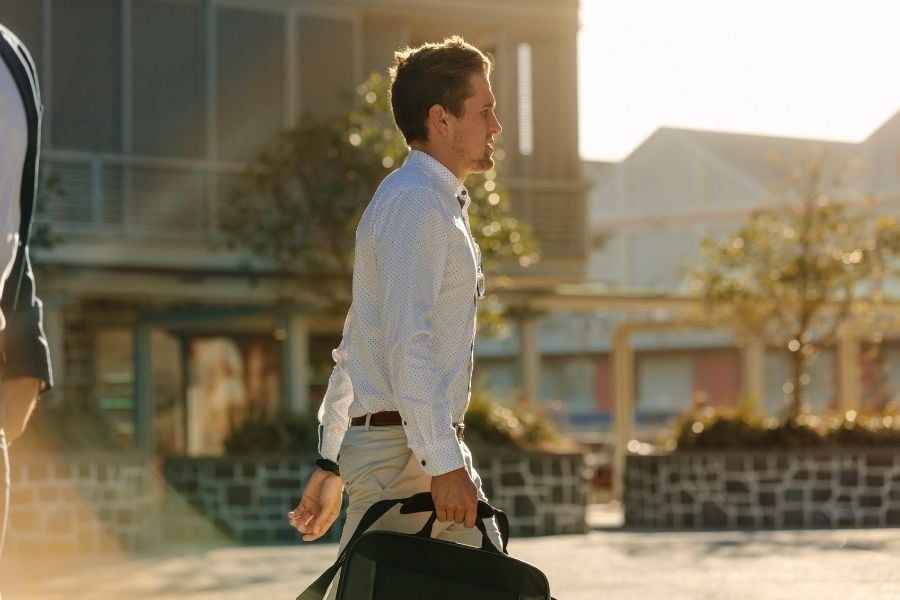 Are they a male or a female family doctor?
A family physician is someone you develop an ongoing relationship with, so make sure it's someone you trust. Although any doctor can provide care for your needs, it's worth considering if you have a preference if they're male or female.
For instance, a female patient experiencing hormone irregularities or problems conceiving might feel more comfortable sharing those things with another woman. A male patient trying to prevent cardiovascular disease—the #1 cause of death in men—might relate more to a male family doctor who has the same lived experience.
Both male and female doctors are knowledgeable about these topics. But in both examples, the patients' preference can have a big impact on their comfort level and overall experience.
Regardless of which one you choose, your doctor should always be passionate about the work they do. Here's what two of our physicians, Dr. Stephanie and Dr. Tariq, had to say:
"I think the daily interactions with patients and getting to know them and their families is one of the things I enjoy most about being a family doctor. You don't really get that in any other speciality." - Dr. Tariq Shivji, Family Physician
"With family medicine, it's really interesting when you get to meet a lot of different people and see different things. I like the variety of it and I like that you get to know patients, get to know them, and be part of their life for a long period of time as opposed to 10 minutes at a time." - Dr. Stephanie Lue-Quee, Family Physician
You can learn more about our family doctors here.
What clinic do they work at?
Not all primary care physicians will provide the same experience. This is why on the journey of finding a family doctor, it's necessary to research the clinic they work at. You will gain helpful insights into the team they work on, the clinic you'll be visiting, and the values that drive their work.
At HealthOne, we're firm believers that as the world changes, healthcare needs to change along with it. Our mission is to transform your experience of healthcare by bringing together a comprehensive set of services complemented by innovative technology. Above all, we strive to live a life that is truly inspired and want to help you do the same.
A unique advantage of being a patient at our clinic is that our physicians can refer you to other HealthOne practitioners. Whether that's referring you to our Psychotherapist for anxiety or to our Osteopath for back pain, we have all your medical and wellness services under one roof. We even have an on-site pharmacy where you can conveniently fill prescriptions!
Understanding more about the clinic your doctor works at will give you valuable insight into the experience of being a patient.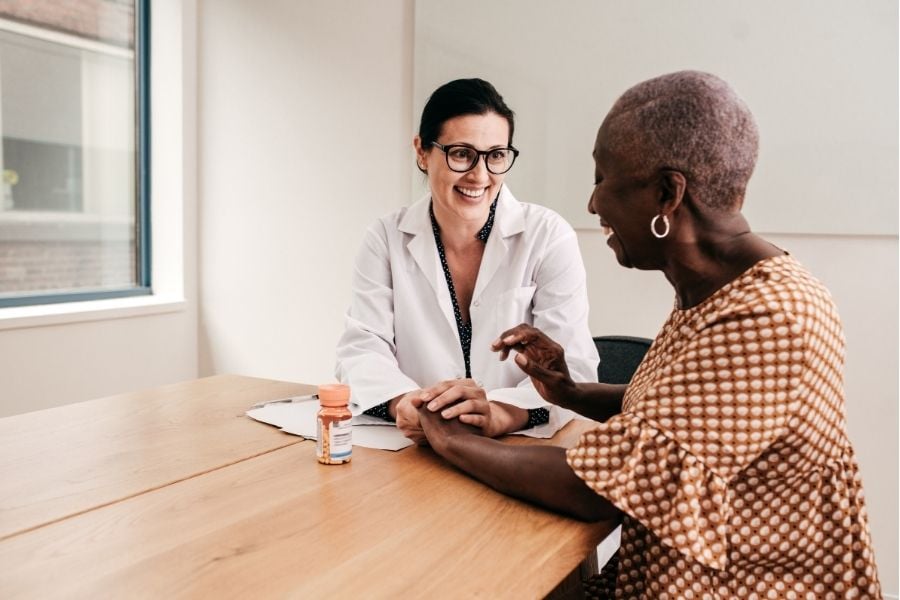 What do their patients say?
With that said, one of the most credible ways to learn about a family doctor is to hear it from the patients themselves. You should always consider reviews from real people in Toronto who have worked with the physician directly.
Here's a sneak peek of what patients had to say about their experience at HealthOne:
"By far, the best walk-in and all-round clinic in Toronto. Making online appointments is convenient and Dr. Shivji is fantastic (am planning to apply for him to be my family doctor). When I call them, I never have to wait to speak to the admins and they are friendly and helpful. Highly recommended!" - Jason, Toronto
"Clinic is beautiful, clean and all staff are friendly and professional. Dr. Khun Khun is my GP and I'm so grateful I found her. She provides excellent care and the first doctor I've had in years that I feel actually cares about me." - C S, Toronto
By asking yourself these 4 important questions, you'll be taking your search for a family doctor in Toronto a level deeper. It can be challenging to find the right healthcare provider for your needs, but a physician committed to your care will be a valuable resource for life!
Our clinic has three family doctors available and accepting patients now so you can start your journey to inspired living today. Click here to book a free Meet and Greet appointment with one of our doctors.
One Life. Live Inspired.