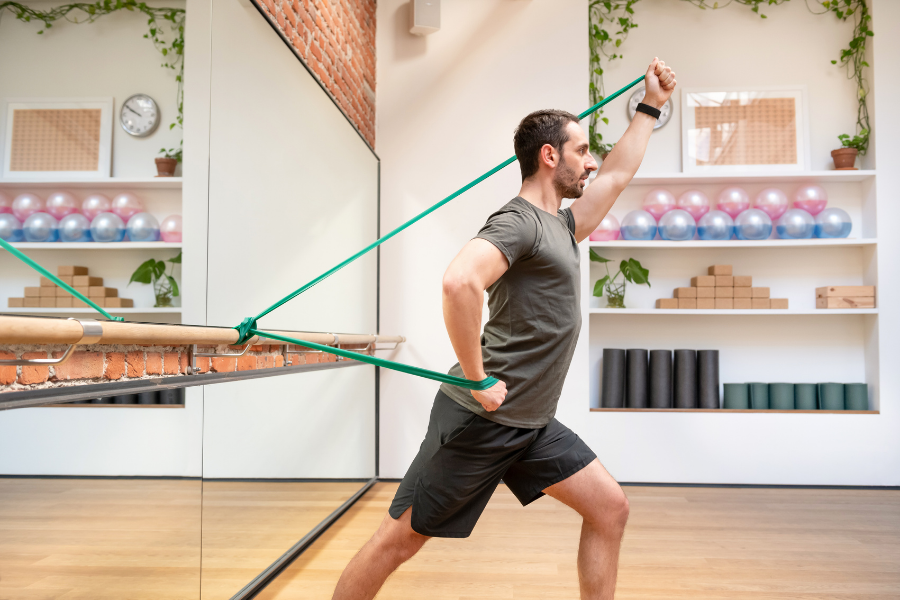 The world of healthcare jargon can be confusing, to say the least. Physiotherapist, psychotherapist, psychiatrist... pass the dictionary, please!
It can feel equally as perplexing to wrap your head around different services — and rehab is one in particular that leaves a lot of people scratching their heads. What is rehab? What does it entail? How do you know if you should visit a Rehab practitioner? Here's an example that might sound familiar.
Cassidy is an active woman in downtown Toronto who loves sports, running, and high-impact exercises. She discovered pain in her right hamstring, but thinking it was the "good" pain you feel after a robust workout, she left it. Eventually, that pain soon spread to the side of her knee, and soon, she could hardly walk.
She tried treating it with stretching, lotions and a heating pad, but the pain only got worse, so she went to see a physiotherapist. He discovered that it was an injury and the pain would only go away via treatment, specifically deep massage and acupuncture. He also prescribed an at-home exercise program for her to strengthen her hamstrings and surrounding muscles.
Over the course of 8 weeks, Cassidy slowly resolved her pain and was able to return to her active lifestyle. If she had visited a physiotherapist earlier, though, she would have had a considerably shorter recovery time. Now, she knows to listen to her body at the first sign of pain instead of pushing through it.
Sound familiar? A lot of people can identify with Cassidy's story. In reality, ignoring your body's warning signs can do more harm than good and it's important to rehab an injury before it gets worse, even debilitating.
Let's get to the heart of it all by answering a few questions, clearing up any confusion, and helping you build a knowledge foundation so you can take the next step. We're here to help you get on (and stay on) the road to an active, healthy lifestyle!
What is Rehab?
Rehab is about maintaining and improving physical function related to an injury, disability or other health condition.
How Can Rehab Help Me?
We all need to be active to live longer, healthier lives. As long as you're working with trained and licensed physical therapists, you'll see immediate improvements and a steady increase in strength.
Boiled down, these people are movement experts. They'll lead you through all stages of healing, from initial diagnosis, through recovery, to injury prevention.
A better range of movement means better quality of life. It means not having to have surgery and reducing the need for medication to deal with pain. It means prevention of further injury, which can lead to potential debilitation or disability.
If you're not sure whether you would benefit from rehab services, getting a Functional Movement Assessment is a great place to start. A member of our team will identify any movement issues, your posture, and any mobility limitations. Based on their findings, they'll let you know their top recommendations – including whether or not you'd benefit from further care from our team.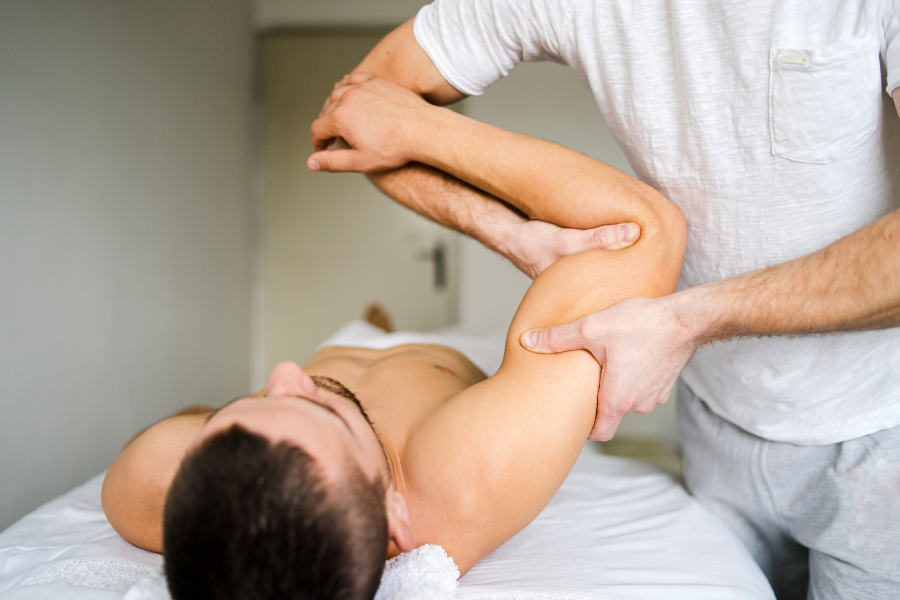 Do I Only Need Rehab If I Have an Injury?
Most people think they need an injury in order to benefit from rehab. While this is a large part of it, rehab can also help by improving your body and preventing injuries from developing in the first place.
For example, rehab can help you improve your posture, mobility, and strength. These are key building blocks of a healthy body that will benefit you as you get older. It's better to develop a stable foundation now than suffer from physical limitations many years down the road.
What Services Does HealthOne Offer?
HealthOne offers a full slate of services: Physiotherapists, Chiropractors, Registered Massage Therapists, Osteopaths, Sports Medicine Doctors, and more. Our hands-on male and female professionals are dedicated to reducing and eliminating pain, improving functional mobility, and optimizing health. Treatment methods offered at our clinic include acupuncture, laser therapy, shock wave therapy, ultrasound therapy, IFC/TENS therapy, and active release therapy.
What Is Physiotherapy?
Physiotherapy is a scientific treatment method that's hands-on and patient-centred. It's all about helping you manage pain, restoring mobility, and preventing further injury. HealthOne professionals combine a knowledge base of how the body functions with specialized clinical skills to assess, diagnose and treat your condition.
What Is Massage Therapy?
Massage therapy involves varying degrees of pressure and movement on the body's soft issues – specifically the muscles, tendons, ligaments, connective tissue and skin. This form of treatment is great for relaxing your muscles, allowing them to recover, and relieving pain. It also brings the body into the "rest and digest" phase which is beneficial for your mind and stress levels.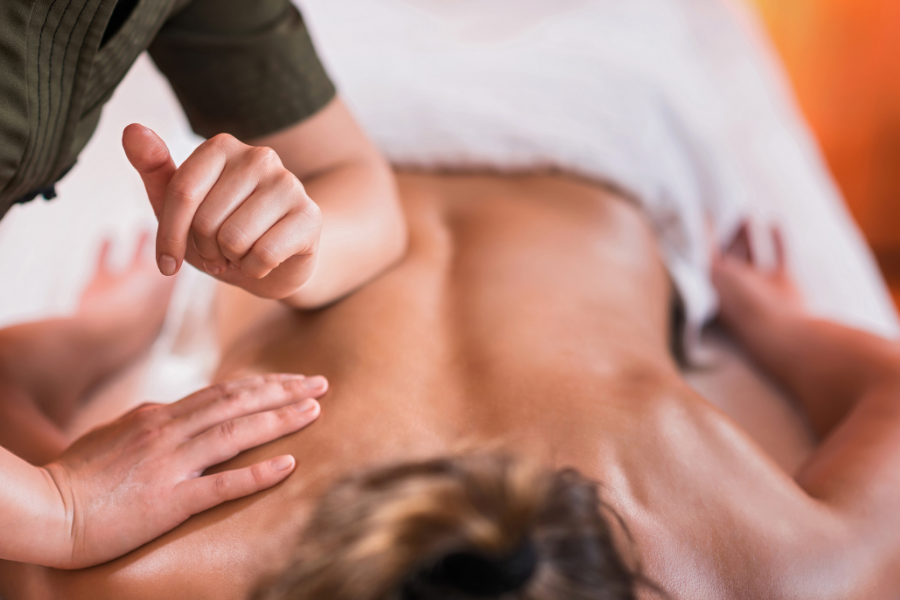 What Is Osteopathy?
Osteopathy is a treatment method that uses a variety of hands-on techniques to restore normal function and stability of the joints so the body can heal itself. Osteopaths treat the body as a whole, focusing on how it works together. Common conditions treated with osteopathy include shoulder, back, neck, digestive system issues, menstrual pain, joint pain, sciatica, carpal tunnel syndrome, pregnancy care and other stress-induced problems.
What Is Chiropractic Care?
Chiropractic care is a diagnosis and treatment that corrects mechanical disorders of the musculoskeletal system, in particular the spine, muscles and joints. The primary chiropractic treatment involves manually adjusting the spine, other joints in the body and soft tissues. The benefits? A decrease in pain, restoring physical function and improving spinal mobility.
What About Insurance Coverage?
OHIP does not cover rehab services. However, many rehab services can be fully or partially covered by insurance. We recommend checking if you have insurance from work or school, or via your spouse. Our team offers direct billing to your provider for easy and convenient payment.
How Long Will I Need Treatment For?
The ultimate answer is that it depends. Every person is different and everyone heals at a different pace.
At HealthOne, the physical therapist you work with will closely track your progress. They'll let you know if your progress has plateaued, or if you've achieved all the goals that were originally set out.
For example, one person with a knee injury might simply want to reduce their pain and be able to walk 10,000 steps a day without it flaring up. Another person with a knee injury might have a half-marathon race in 2 months they want to recover before. Our team will always factor in your goals and your unique circumstances to help you recover in the safest – and most realistic – way possible.
Many people also benefit from visiting additional rehab practitioners to further improve their healing. Our Physiotherapist might recommend that you visit our Osteopath for additional neck pain treatment, for example. When you visit multiple practitioners and receive different modalities of care, you can enjoy the benefits of a holistic treatment approach and a faster path to recovery.
How Do I Choose the Right Rehab Team?
It's important to seek out a team that has a variety of different professionals on it. You can't go wrong with a team of registered Chiropractors, Physiotherapists, Registered Massage Therapists and Osteopaths.
We also recommend finding a team that incorporates a variety of treatment modalities. A combination of manual therapy techniques, at-home exercise components, and machines will provide you with a complete approach to care.
At HealthOne, our #1 goal is to help you live an inspired life where movement comes easily and without pain. Whether you're a Weekend Warrior who loves to cycle, an amateur weightlifter, or just someone who wants to live an active lifestyle, our team is here to help!
Book an appointment at HealthOne Rehab by heading here.
One Life. Live Inspired.