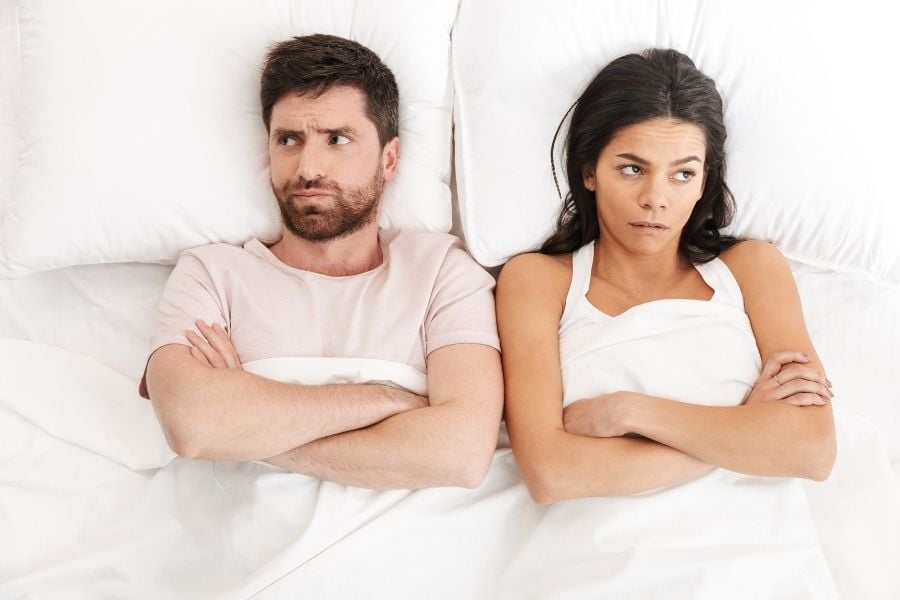 Every relationship has its ups and downs. So it should come as no surprise that the COVID crisis has done a number on marriages. Divorces are up, and lawyers say to expect more, according to reports.
The list of potential stressors on a relationship is virtually neverending: anxiety, financial stress, and homeschooling children – and that's just the beginning. In some cases, these issues can be resolved on their own. But other times, it requires the help of a licensed professional who is trained in couples counselling.
"The most common reason couples go to a couples counsellor is that they feel they are growing apart from their partner. Or, there are disagreements in the relationship," says Feven Gebremicael, Social Worker and Therapist at HealthOne.
We sat down with Feven to learn more about couples counselling and six benefits it can have on your relationship.
What is Couples Counselling?
Individual therapy focuses on you and your needs. It focuses on how you can work through personal problems and improve. In comparison, couples counselling zeroes in on you and your partner. It gets to the heart of how your relationship can be strengthened.
During a couples counselling appointment, you and your partner will meet with a therapist like Feven to discuss the issues you've been experiencing. It's a safe space for you to share your feelings and work through issues with the help of an unbiased third party.
Six benefits of couples counselling are:
Identifying Then Tearing Down Roadblocks
Couples counselling can help you get to the heart of core issues. Going in, you might not even know what those are. A husband with an anger problem might be suffering from an addiction. A wife with control issues might be dealing with intense insecurities. Therapy can help identify these roadblocks and figure out ways to navigate them together. Until they're identified, they can't be torn down, and that's where couples counselling can come in.

Your Conflict Resolutions Skills Will Improve
The more you go through couples counselling, the better your communication skills will become. There are conflicts and disagreements in every relationship. Improving those skills will help couples resolve a dispute before it worsens.
Therapy Brings Intimacy Back To The Relationship
There is less fighting and more communicating when you're in an environment with a couples counsellor. This will help build a stronger foundation. Working through issues and solving problems alongside your partner will lead to intimacy and better connection.
Better Sex Life
"Sexuality is a vital part of any healthy relationship," Feven shares. "Ignoring any issues in this department can be harmful to the parties involved." Many couples don't know how to communicate about these issues, though. That's because they're serious and can sometimes be sensitive. Getting a professional perspective from a trusted professional, like a therapist, is often a good way to improve them.
Boosted Self-Confidence And More Self-Awareness
It's possible the marriage or relationship can't be saved through couples counselling. However, each party will come out of the experience more self-confident. They will be more emotionally strong and self-aware, Feven says.
Each individual will feel they now have their own personal voice. They have now expressed it, and there is strength in that. Those are skills you can take into other relationships. And that includes those in the workforce.
"This in itself makes couples counselling worth it, even if the relationship can't be improved," she says.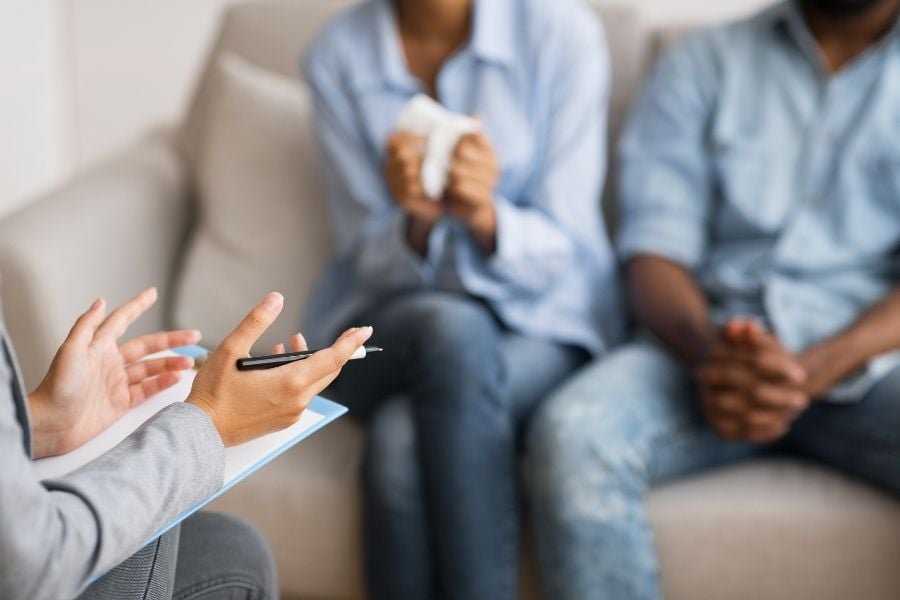 More Peaceful Home Environment
Everyone can benefit from this, including children and other family members. Issues can be discussed and resolved in couples counselling sessions, which means they don't have to be dealt with in front of others. When the therapy sessions have concluded, there is more peace at home. That's because there is now learned acceptance and forgiveness.
Does Couples Counselling Work?
Sometimes, these things might sound too good to be true. If you're experiencing relationship issues, you might be wondering, "Does couples counselling work?"
As long as you and your partner are willing to show up for yourselves and for each other, the answer is a resounding yes.
"Couples counselling can be like antibiotics," Feven explains. "You may feel better after taking only half a dose. But the full dose must be taken to ensure the infection is gone." By committing to the full process of couples counselling, you and your partner will always come out on the other side as better people.
At the very least, you'll both improve your communication skills and self-confidence, and those are skills you can carry with you for life.
Couples Counselling Toronto
At the end of the day, we all have to work through challenges at one point or another. Some are personal issues that can be resolved with individual therapy, and some are issues you face with your partner that can be worked on in couples counselling.
At HealthOne, our therapists are here to support you and your partner through all of life's most challenging issues. Book a free Meet & Greet with Feven to learn more about how your journey can be improved with couples counselling!
One Life. Live Inspired.