And there you have it, in the news earlier this summer, confirming what many of us suspected. The COVID crisis has done a number on marriages.
Divorces are up. And lawyers say to expect more, according to reports.
This is not a surprise. Relationships, married or not, are more challenging as the pandemic continues. Anxiety, financial stress, homeschooling children–go down the list. All are factors. Mental health issues are made worse.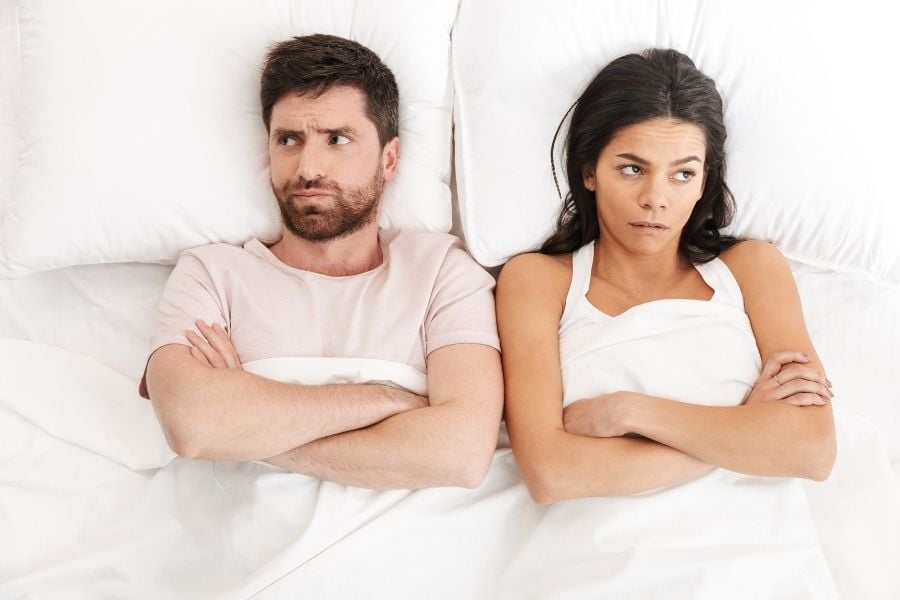 Isolation in our homes has meant less time socializing. And remember, we are social beings. Being isolated with just one other person at home is especially difficult during stressful times.
The pandemic is uncharted territory, for all of us. Couples counselling is a way to clear up issues before they get worse. That's true during more normal times as well.
Individual therapy focuses on you and your needs. It focuses on how you can improve. Couples therapy zeroes in on you and your partner. It gets to the heart of how your relationship can be strengthened.
"The most common reason couples go to a couples counsellor is because they feel they are growing apart from their partner. Or, there are disagreements in the relationship," says Feven Gebremicael, Social Worker and Therapist at HealthOne.
It is important that couples get on this before the marriage gets to a point where it can't be salvaged.
There are several benefits of couples counselling:
Identifying Then Tearing Down Roadblocks
Couples counselling can help you get to the heart of core issues. Going in, you might not even know what those are. A husband with an anger problem might be suffering from an addiction. A wife with control issues might be dealing with intense insecurities. Therapy can help identify roadblocks. And until they are identified they can't be torn down.

Your Conflict Resolutions Skills Will Improve
The more you go through couples counselling, the better your communication skills will become. There are conflicts and disagreements in every relationship. Improving those skills will help couples resolve a dispute before it worsens.
Therapy Brings Intimacy Back To The Relationship
There is less fighting and more communicating when in an environment with a couples counsellor. That will only help build a stronger foundation. It will lead to intimacy and better connection.
Better Sex Life
"Sexuality is a vital part of any healthy relationship," Feven shares. "Ignoring any issues in this department can be harmful to the parties involved." Many couples don't know how to communicate about these issues. That's because they are serious and sometimes sensitive. Sometimes these issues require outside professional perspectives. Often what comes out of counselling is a healthier relationship in this area.
Boosted Self-Confidence And More Self-Awareness
It's possible the marriage or relationship can't be saved through couples counselling. However, each party will come out of the experience more self-confident. They will be more emotionally strong and self-aware, Feven says.
Each individual will feel they now have their own personal voice. They have now expressed it, and there is strength in that. Those are skills you can take into other relationships. And that includes those in the workforce.
"This in itself makes couples counselling worth it, even if the relationship can't be improved," she says.
Also, being more emotionally stable will make you healthier physically.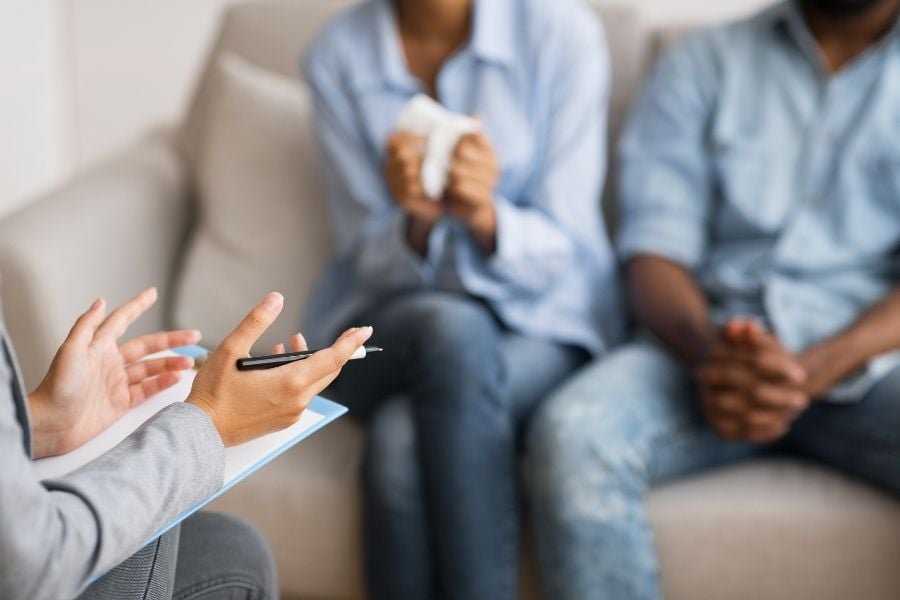 More Peaceful Home Environment
Everyone benefits from this. And that includes children and other family members. Issues can be discussed and resolved in couples counselling sessions. That means they don't have to be dealt with in front of others. When the therapy sessions have concluded, there is more peace at home. That's because there is now learned acceptance and forgiveness.
Sometimes couples can come out of a traumatic event (like a pandemic) stronger. Others might need a paddle if they are heading upriver. Life is hard, especially these days.
"Couples counselling can be like antibiotics," Feven explains. "You may feel better after taking only half a dose. But the full dose must be taken to ensure the infection is gone."
People evolve, and so do relationships. The benefits of couples counselling are clear to the ones who go through it. Sometimes they leave too early before all issues are resolved. If a formerly solid relationship ends, as a result of this, that would be a tragic thing.
Learn more about couples counselling at HealthOne by heading here.