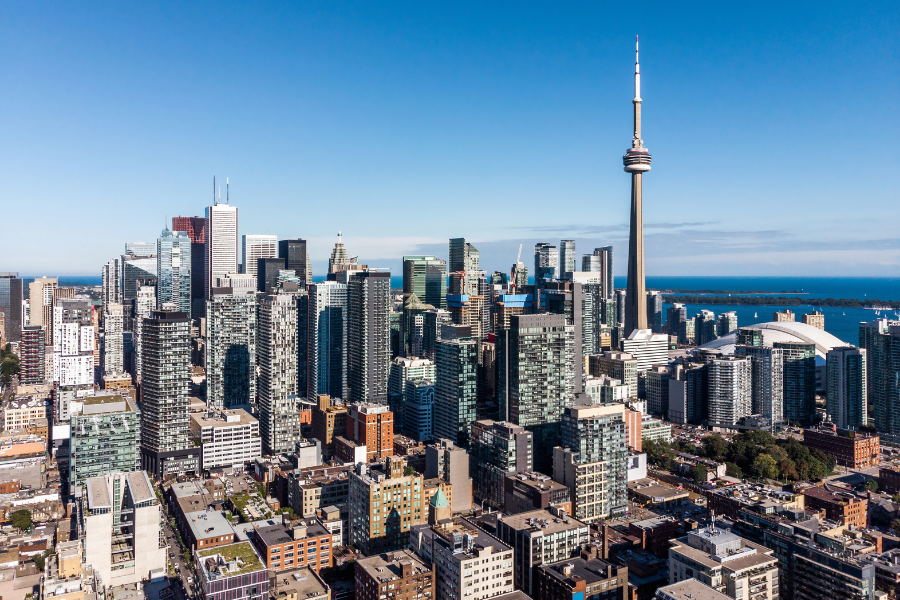 Do you remember what it was like to visit the dentist as a kid? Chances are, you fall into one of these three buckets.
Number one: butterflies and rainbows. You have fond memories of choosing between wild berry or bubble gum toothpaste and getting a brand-new brush at the end of every visit was a thrill like no other.
Number two: nightmares, to say the least. Whether you were getting your braces tightened or having your wisdom teeth taken out, your trips to the dentist as a kid left you with a serious case of dentophobia.
Number three: you didn't go. In reality, there are many barriers — cost being the most common — that prevent Canadians and their families from visiting the dentist as often as they should be.
Every person's history of oral health will look a little different. And as you grow older, deciding when (or when not) to visit the dentist is entirely up to you.
At HealthOne, we're passionate about providing accessible and holistic dental care to our patients. As one of the hundreds of dental offices in Toronto, we understand that it can feel difficult to find the right clinic. Maybe you already have a family dentist but want to switch to another, or it's your first time looking for a dentist in downtown Toronto.
No matter what brings you to our blog post today, you can count on learning expert-backed tips to make the right choice!
Here are 5 tips to help you find the right dentist in Toronto for your needs.
Tip 1: Read Reviews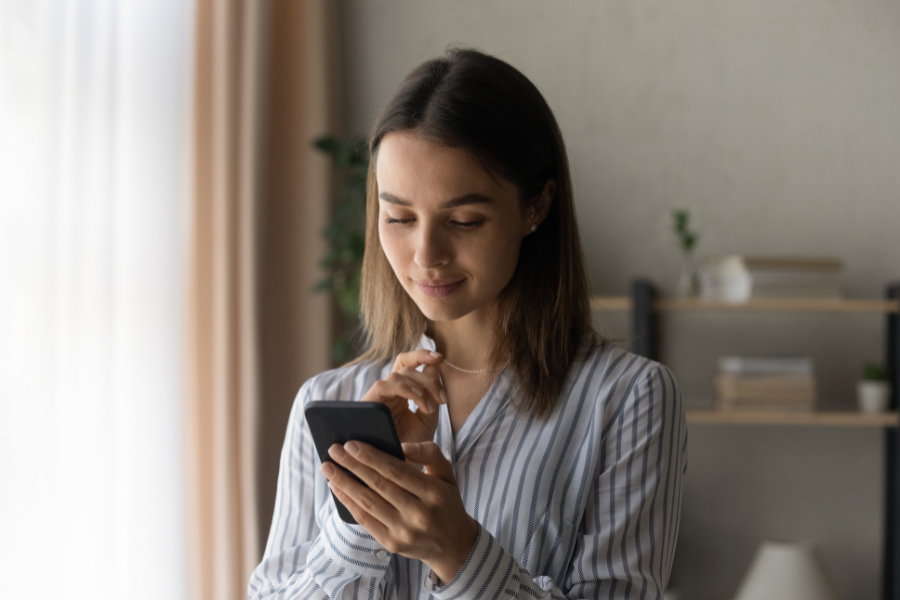 The first step you should consider is thoroughly researching a dentist before you visit them. We're not only talking about basic information like their clinic location and hours of operation. What really matters is what their patients have to say.
Thanks to user-friendly platforms like Google Business, you can read real reviews from patients about their experiences at that clinic.
This is a valuable tool, especially if you want to learn more about a specific treatment they offer or certain members of their team. Here are a couple of examples of what patients had to say when they visited HealthOne Dental:
"I'm doing Invisalign with them, and the experience has been great so far. They are super friendly, they explain everything in detail, the appointments are super quick, and their hours are very convenient." - Chavelk de Ios Santos
"So glad to have met Dr. Vakilian. She is very pleasant, honest, professional and knowledgeable. The dental assistant Johanna is also very pleasant and always makes me feel welcomed! All receptionists and hygienists are courteous and helpful. Overall, HealthOne Dental has great people working there. I know I'll be in good hands." - A Moore
Tip 2: Consider the 3 C's
We love alliteration because it can help you remember things more easily! The 3 C's that are worth considering include cost, coverage, and convenience.
Cost. As we mentioned before, the cost of dental care can be a barrier for a lot of Canadians. You should always search for a dental team that is transparent about the prices of their services. Although certain procedures, such as x-rays, can be a high price to pay upfront, they're an important investment in your long-term oral health. Proactive dental care can prevent you from having to pay more money in the future for complications that could have been avoided with proper care.

Coverage.

Some people are fortunate enough to have dental insurance. If you do, it's important to make sure your dental clinic in Toronto accepts this type of coverage. For those who don't have coverage – which research suggests is roughly 32% of Canadians – it's beneficial to visit a clinic that offers personalized payment plans. At HealthOne, we have a Treatment Coordinator named Justine who works one-on-one with our patients. She can explain details about the total cost of your treatment and create a plan that fits your financial needs.
Convenience. From work or school to picking up the kids and fitting in a bit of "you time", one thing's for sure: your time is valuable. No one wants to spend hours commuting across the city for a hygiene cleaning. We recommend looking for a dental clinic that's close to your work or home. HealthOne, for instance, is a top choice for people who need a dentist in downtown Toronto.
Tip 3: Look For the Right Team
Finding the right clinic means finding the right team. There are multiple dental professionals you might need to visit, depending on your needs. Dental hygienists are usually the ones who perform your routine cleanings (recommended every 6 months). In comparison, a dentist will usually be the professional who steps in for more advanced procedures like root canals, dental emergencies, gum disease, or teeth straightening.
There are also dentists who specialize in certain areas of oral health. If you want to change your smile with Invisalign, for example, you should consider looking for a clinic that's part of the Invisalign Advantage Program. Our Dental Director, Dr. Sunny Gill, is recognized as a Diamond+ Invisalign Provider which puts us in the top 1% of Invisalign providers in North America.
Another example is if you have a history of gum disease. In this case, it can be greatly beneficial to visit a dentist who specializes in periodontics. Dr. Ryan Noh, one of our dentists at HealthOne, specializes in this area of dentistry and works specifically with patients who require this type of care. Understanding the things a dental clinic can (and can't) treat will help you narrow your search.
Tip 4: Think Long Term
Taking care of your oral health is a life-long journey. Your needs today are different than they were when you were a kid and they'll change as you get older, too.
You probably aren't thinking about dentures quite yet – but knowing your new dentist in Toronto can provide those one day can give you peace of mind. Similarly, you might not have kids or dependents in your family, but knowing that a clinic offers family dentistry can also help you plan wisely for the future.
It also goes without saying that choosing one dentist and sticking with it is easier than jumping from clinic to clinic. It's much more beneficial to have a life-long connection with a team you know and trust!
Tip 5: Understand Their Core Values
The last tip you should consider is to learn more about a dental team's core beliefs. The dentophobia (fear of the dentist) we mentioned earlier is a real thing – and most people experience at least a bit of anxiety before their visit.
Learning more about a clinic's approach to patient care can help calm your worries! Remember: a good dentist should prioritize your safety, comfort, and overall health.
At HealthOne, patient care is always top of mind. We believe in the work we do and want to provide you with 5-star results! Here are a couple of quotes from our dentists to give you a taste of our core values.
"I really care about being honest with my patients. If someone comes in for teeth whitening but their teeth are covered in plaque and calculus, the whitening isn't really going to work – so I'd recommend a hygiene appointment to them first. If someone comes in for Invisalign but has a severe gum infection, we'd need to make sure we address that beforehand. Every person's needs are different and I always consider every aspect of their dental health, not just the reason they came to visit me." - Dr. Yasmin Vakilian
"We like to be super efficient and practical in a way that can fit your life and lifestyle. Usually, for our Invisalign patients, that means we're providing them with results as soon as possible. The patient always gets to be part of the conversation. We don't come in authoritatively and say 'You have to do this' or 'You have to do that'. We're here to make recommendations and help you do things in the best possible way." - Dr. Sunny Gill
Going to the dentist will probably never be your favourite thing to do. But when you choose a dentist in Toronto that cares about your experience, you'll be leaving your appointments with a smile – and a beautiful one, at that!
Now that we've shared our top 5 tips for helping you find the right dentist, we'll share a little bit more about the services you might be interested in.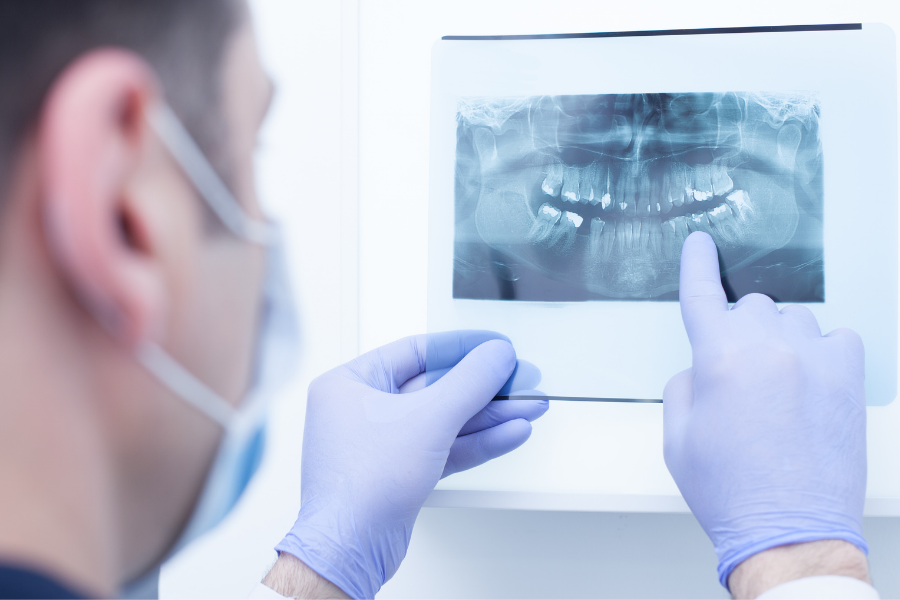 Toronto Cosmetic Dentist
Oral health is only one piece of the puzzle in dentistry. These days, lots of people are looking to achieve a bright white smile for Instagram or an upcoming social event.
A cosmetic dentist in Toronto can help you in many ways, including:
Invisalign. This is a modern orthodontic treatment that can straighten your teeth much faster than braces. If you have a gap between your teeth, crowding, spacing issues, or more, you might be a good candidate! We offer free consultations so you can learn if you're a good fit.
Teeth whitening. Have you ever bought a box of whitening strips from the drug store and hoped they would transform your smile? Leave it to the professionals. Dentists have access to the best quality whitening products on the market so your brilliant, white smile is accomplished in a safe and effective way.
Implants, bridges, and dentures. Life happens, and sometimes people require these treatments to fix or replace a damaged tooth. A cosmetic dentist in Toronto, like our team at HealthOne, can restore your smile and confidence with all the right replacements.
Toronto Family Dentist
You might also be looking for a dental clinic in Toronto that can take care of your whole family. Look no further! At HealthOne, our caring dental team can treat patients of all ages. A person's dental needs can change as they grow older in many ways. Some examples include:
Baby teeth and adult teeth. Our dentists can monitor the growth of your child's oral health to make sure everything is progressing properly and no complications take place.
Cavities. This is especially common in younger patients. When bacteria from sugary food and drinks builds up on the teeth and are not properly cleaned away, it can cause tooth decay. Our dentists can fill cavities and provide education on the best ways to prevent it.
Wisdom teeth removal. This set of molars usually comes through between the ages of 18-22. And unfortunately for many, they can cause uncomfortable complications when you're an adult as well. If you have severe pain or think you might have an impacted wisdom tooth, our dentists can remove one or all of them quickly and without pain.
Whether you plan on starting a family or have kids who also need care, our family dentist in Toronto is ready to lend you a hand.
Dental Office Toronto
As an adult, we understand that finding the right dental office in Toronto can feel challenging. With so many clinics to choose from, you deserve to feel confident that you've made the right choice!
To recap, our top 5 tips are:
Read reviews on Google Business.

Learn about the dentist clinic's cost, coverage options, and convenience.

Find a team that specializes in many areas of dental health.

Look for a dental clinic you want to be a long-term patient with.

Make sure the dental clinic's values align with your own.
Taking all (or some) of these into consideration will have you back in the "butterflies and rainbows" frame of mind! Who knows – you might even look forward to sitting in the dental chair during your next visit.
Best Dentist in Toronto
Our team of dentists at HealthOne would love the opportunity to meet you! We offer a wide range of services in the heart of downtown Toronto. From basic hygiene cleaning to emergency dentistry, Invisalign and everything in-between, we'll have you feeling more confident about your smile after just one visit.
We're located conveniently in the heart of downtown Toronto near Union Station and Scotiabank Arena! Our clinic is located in the One York building, in the same place as our 7 other services including a Medical Walk-In, Wellness clinic, Rehab centre, and so much more. Click here to book a dental appointment at HealthOne Dental.
One Life. Live Inspired.