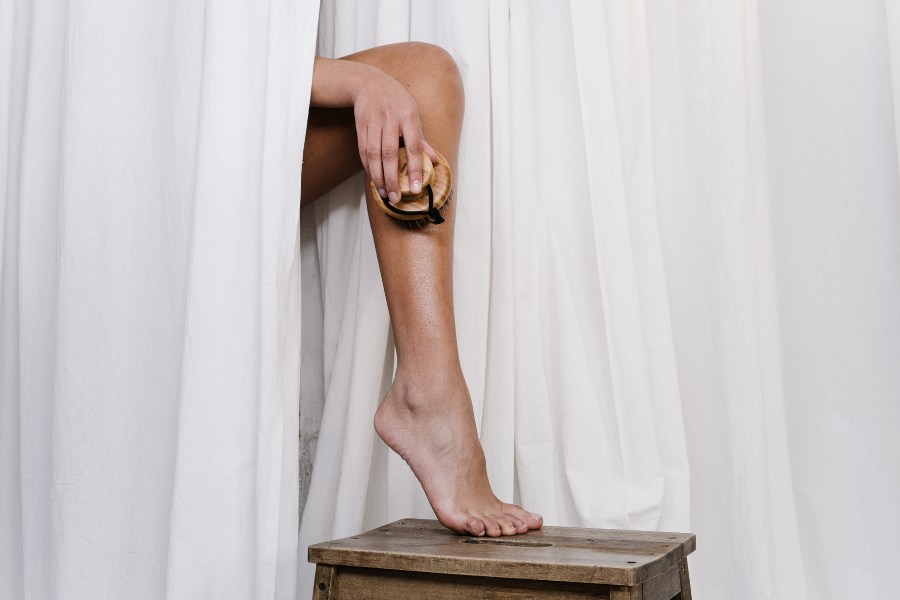 Are you interested in laser hair removal? You've come to the right place! This effective method of hair removal has become more popular in both men and women.
People praise it for being much better than options like shaving, waxing, and plucking. But there's a good chance you have some questions about laser hair removal that need answers.
At HealthOne MediSpa & Skin Clinic, we have an experienced team of Nurses who deliver aesthetic procedures to help every patient look and feel their best. Laser hair removal is one of our most popular treatments, and we think you'll understand why!
We sat down with Rachel Pooyanmehr, our Advanced Cosmetic Nurse, to get her answers to the most common questions about laser hair removal.
How does laser hair removal work?
First things first: how exactly does laser hair removal work? At HealthOne, we perform laser hair removal using state-of-the-art technology by Venus Concept™. The Venus Velocity™ machine provides an effective, quick, and comfortable experience.
Our Nurse will apply the applicator from the machine to the targeted treatment area. Then, the lasers in the applicator heat up the hair follicles (around 2-5mm deep in the skin) to the point where they become damaged. This either stops them from producing hair or causes them to produce hair less efficiently. The result: no hair growth or much lighter, finer hair.
Laser hair removal can be done this way on small, medium, or large areas. Regardless of the size of the treatment area, you can expect this high-technology method to be effective. The Venus Velocity™ machine we use at HealthOne is one of the best in the industry. It uses diode lasers as well as a real-time cooling system. This means a constant temperature is kept throughout your session, putting your comfort and safety first.
What happens during Laser Hair Removal?
"All of our clients will have a medical consultation before buying any packages we offer for treatment," Rachel shares.
You will be asked about your medical history to make sure your experience goes smoothly. Not everyone is a good candidate for laser hair removal, so this conversation is essential to make sure you get great results. Laser hair removal can be purchased as an individual session or in packages based on the area you want to be treated. We invite you to speak with a member of our team to learn more about what we offer!
During your first appointment, the technician will apply a cooling gel to your skin. Then, they will give pulses of light to the area while monitoring your skin. Once complete, you'll be given sunscreen to apply, ice packs wrapped in a soft cloth and/or other treatments to reduce any discomfort as needed.
How many Laser Hair Removal sessions do I need?
"Specialists suggest six sessions spaced out by six weeks each. This means that the full treatment cycle can take up to nine months," Rachel says.
With that being said, everyone is different and we can customize your treatment plan based on your needs. You can speak with Rachel during your initial consultation to determine how many sessions you need and how often they'll be.
Will laser hair removal be effective on my hair and skin type?
For healthy skin and hair, the short answer is yes.
"The Venus Velocity™ technology used at HealthOne is suitable for all skin and hair types. But there are some health conditions that are contraindications to laser hair removal," she advises.
Patients with psoriasis, bleeding disorders, severe reactions to histamines, healing problems, or active infections, may not be able to undergo treatment. The same applies if you use Accutane or Retina, or have experienced chemotherapy or radiation in the last six months. You can discuss any medical concerns you have during your consultation.
Is laser hair removal uncomfortable?
This is perhaps the most popular question of them all: is laser hair removal uncomfortable? Will the treatment cause you pain?
"It depends on how much hair the client has and which area of the body is treated. Some clients have sensitive skin and lower pain tolerance. We usually hear from clients that pain is mild, tolerable and much less than waxing," she shares.
It's normal to expect a bit of discomfort during treatment, but this shouldn't deter you from deciding to get it. Think of how easy and breezy your life will be once you don't have to worry about shaving!
laser hair removal Toronto
At the end of the day, everyone wants to feel comfortable in their own skin. If you have unwanted body hair and you're fed up with shaving, waxing, and other methods, it might be time for you to try laser hair removal!
Our Aesthetic Nurses strive to provide amazing customer service and outcomes for our patients. Whether you have a question about how our machine works or you're interested in additional services at our MediSpa & Skin Clinic, we'd be happy to make your aesthetic dreams a reality!
Laser hair removal is safe, effective, and available for both men and women. We look forward to transforming your skin and your confidence!
Still have questions about laser hair removal? Learn more on our service page.