LinkedIn headshots, family reunions, graduation ceremonies... these days, there's plenty of reasons why you might want a whiter smile! Most of us can agree — feeling better on the outside can do wonders for our confidence and self-image.
The topic of teeth whitening, however, can be tricky to navigate. Understanding facts from fiction and the different methods available are great places to start. But perhaps the most important question comes down to safety. After all, the ultimate goal here is for pearlier whites, not a damaged smile!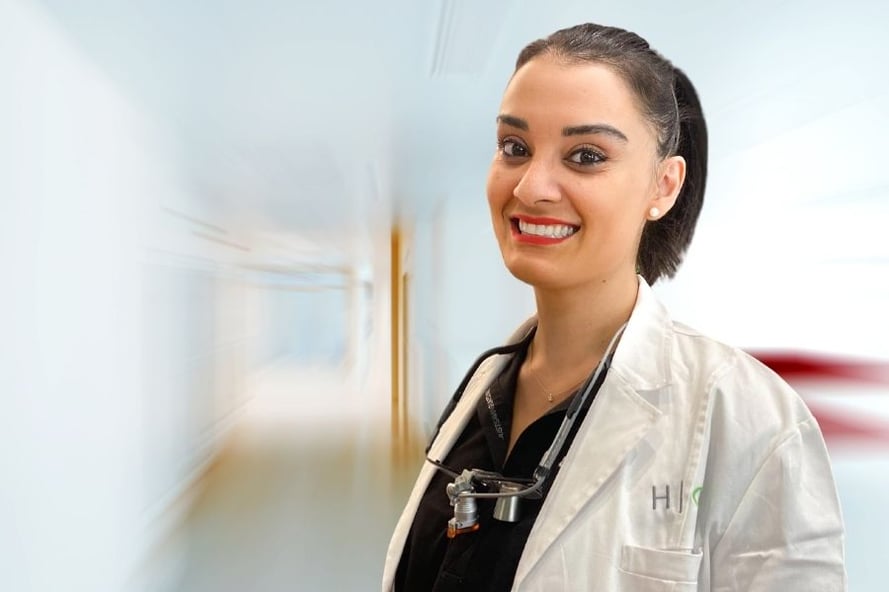 Dr. Vakilian, our very own dentist, is highly skilled and experienced when it comes to cosmetic dentistry. We sat down with her to learn more about how safe professional teeth whitening really is and the key factors that you should consider.
All About Enamel
One of the #1 concerns people have about the safety of whitening their teeth is whether it will damage their enamel. But what is enamel, and does teeth whitening really have an effect on it?
Enamel is a hard, translucent covering that protects the surface of your teeth. Though small, it just so happens to be the hardest tissue you have on your body!
This hard shell plays an important role in your dental health by protecting your teeth from daily wear and tear, extreme temperatures, and even contact with chemicals.
When people worry about teeth whitening damaging their enamel, what they're really concerned about is surface erosion. Common culprits your dentist might have warned you about include sugary drinks, acid reflux disease (GERD), and a diet high in sugar and starches. But when it comes to teeth whitening, Yasmin says the risks are much less significant.
"In terms of enamel damage [from teeth whitening], experts say this is not true. The whitening agents used by the dentist or even the ones in the office have very special safety certifications that come with them. That's why an initial consultation with the dentist is crucial to determine whether a patient is the right candidate. If a patient naturally has very thin or de-mineralized enamel, their teeth should not be whitened. So – does it damage the enamel? No. Is everyone the right candidate? No. And that should be determined by the dentist."
Effects on Sensitivity
Tooth sensitivity is a separate concern many have about the safety of teeth whitening. No one wants to deal with pain or sensitivity after treatment, but luckily, Yasmin noted this is typically only seen in specific cases.
"When the products are not used as directed, then tooth sensitivity and soft tissue irritation are the most common negative effects. These problems usually resolve on their own and are very short term. If these side effects occur, the use of the product should be discontinued, especially if you're experiencing extremely sensitive teeth or gums."
Nowadays, you can easily walk into the drug store and choose from a variety of at-home products for teeth whitening, which we discussed more in our previous blog post. They might appear convenient and desirable, especially if you hope to see results quickly. However, a lot of people tend to misuse or overuse these products which according to Yasmin, can cause some not-so-desirable effects.
"It ends up being a double-edged sword where people use kits for whitening that end up damaging their teeth in the process."
Trust the Professionals
This is why at HealthOne, our #1 suggestion for whitening your teeth is to do so safely under the guidance of a professional.
This approach prioritizes your safety from the start because a dentist will perform an assessment for you.
Yasmin highly recommends a complete dental examination prior to treatment to ensure your teeth are healthy and suitable for whitening. You can easily book a dental examination at HealthOne online.
"Once they get a full examination, we take proper x-rays, and we get a proper look at the health of the teeth. Everything should be healthy prior to whitening."
During this appointment, any underlying issues will be identified and treated. For example, your dentist may recommend a hygiene appointment to get your gum disease under control. Hygiene appointments are also easy to book on our website.
Or if your teeth are covered in plaque and calculus, whitening wouldn't work through those obstacles and they would need to be removed first.
If you're against having a full dental examination, you can just have an assessment for whitening. However, a full assessment is our dentist's top recommendation to achieve a whiter smile in the safest way possible.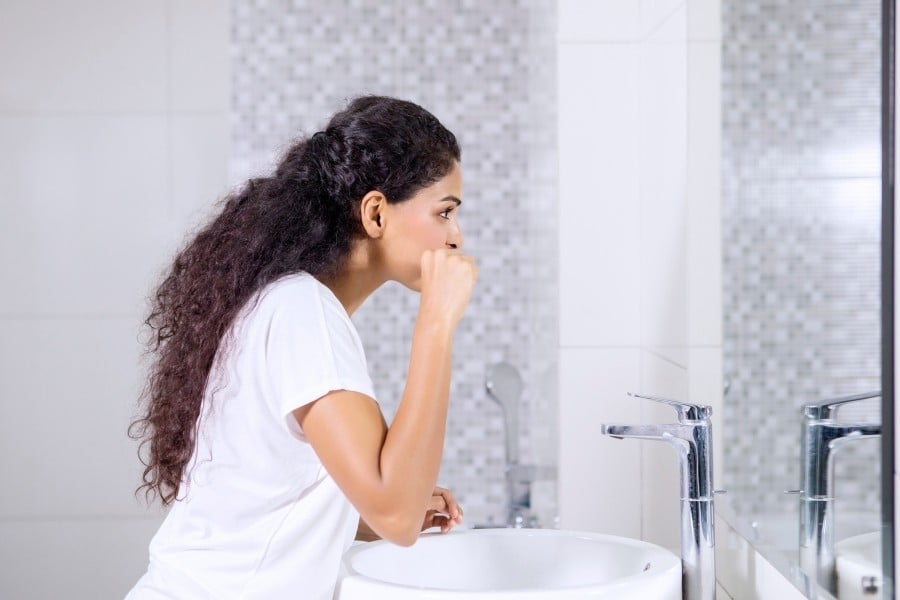 Whiter Teeth from Home
Once you get the green light from your dentist, a mold of your teeth will be made. This will be turned into a custom tray that you will use for whitening treatment at home.
You'll be able to pick up your tray, 2 syringes of whitening gel, and all necessary instructions at a future appointment. Afterwards, you have control of when and how often you whiten your teeth from home.
According to Yasmin, these 2 syringes should last up to a year or two. This gives you the freedom to decide whether or not you need more. For instance, you can use your products to prepare for that upcoming headshot, family reunion, or graduation!
It's important once again to emphasize that these professional-grade products are safe for use when used as directed. Understanding the facts is important when whitening your teeth. We covered 5 common myths about teeth whitening in this previous blog post!
You can discuss any questions you have with your dentist to ensure your experience goes smoothly, safely, and ends with a whiter smile that you love.
So, does our very own dentist think professional teeth whitening is safe? Yes! Whitening your teeth can be done safely, from the comfort of home, and with noticeably beautiful results.
The key is to work with a professional that will assess your teeth, provide top-quality products, and support your treatment every step of the way.
Start your own teeth whitening transformation by booking an assessment with Dr. Vakilian or another member of HealthOne's Dental team! Click here to get started.