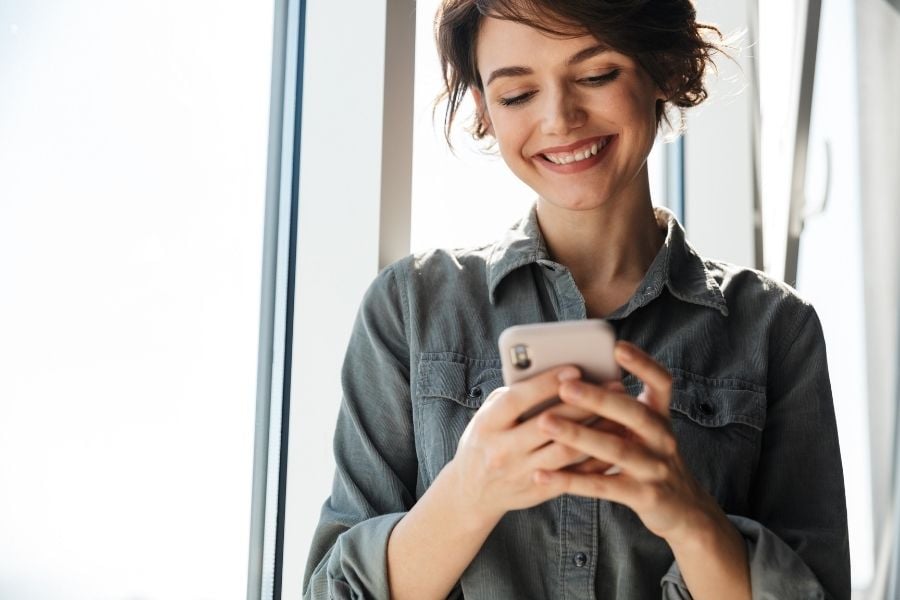 Invisalign® is an advanced system for straightening teeth, a clear alternative to braces. It has become extremely popular these days and recognized around the world as a preferred orthodontic solution for fixing a variety of malocclusions.
Got an overbite? Underbite? Or maybe a lisp you'd like to correct? Invisalign can fix all of these issues and more! The internet is full of information about the basics of treatment, benefits, and more − but what about actual Invisalign reviews?
Today we'll be sharing reviews from three happy patients who completed their Invisalign treatment at HealthOne.
What is Invisalign?
As we mentioned, one of the most notable things about Invisalign is that it's a clear orthodontic treatment. And by "clear", we mean that in the literal sense. After an initial consultation, patients are given a digital scan, creating a 3D image of the teeth and smile. They are then fitted for clear, plastic aligners. These are custom-fit to each person's individual smile. Pressure is applied over time, moving teeth into new positions. Say goodbye to a mouthful of metal.
Invisalign Benefits
"That's the clear benefit," says Dr. Sunny Gill, HealthOne's Dental Director. "What had stopped a lot of people from wanting to do a treatment of moving their teeth to a new position was the old school braces approach."
Invisalign® patients are men and women, young and old. The road to straighter teeth is in fact faster than braces. From that initial consultation with HealthOne professionals to the end of the Invisalign program, treatment times for most patients can run as short as six months. You're looking at 24-30 months with conventional braces.
Another reason why Invisalign® is popular (11 million smiles and counting!) is that patients can remove the plastic aligners when they want something to eat and drink. Having to be constantly aware of what to eat was always an issue with metal braces.
Invisalign Reviews
Below are three reviews about the Invisalign® treatment from HealthOne patients, all to give you a better idea of the benefits, experience and why it's worth committing to it. Every patient, and every set of circumstances, is different, but they all have one thing in common: feeling confident and loving their new smiles.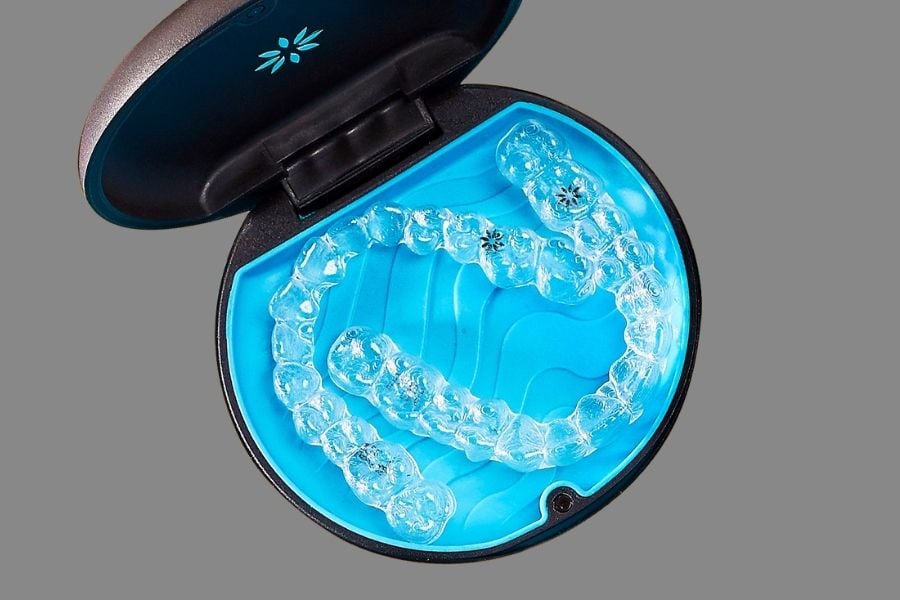 Tatjana Popovic
Tatjana began her journey at HealthOne Dental in March 2020 and completed her treatment only four months later.
"The staff are so nice. They attend to you right away and make you feel comfortable from the moment you step in to when you leave. There was barely any waiting time, so that was a bonus. The clinic is very clean, modern, with all new equipment. My total Invisalign® treatment was 4.5 months (although I had braces in 2009). Dental assistant Justine (Tremblay) ensures you are comfortable and talks you through what Dr. Vakilian is doing (HealthOne's dentist), and checks in on your comfort level throughout the entire appointment.
They mailed my trays so it was very convenient during Covid-19. The office manager also checks in. I have received personal texts, calls/voicemails and quick responses to my emails. They are very involved and want to ensure you get the best smile! Dr. Vakilian did an amazing job on my teeth after my Invisalign® treatment was done. Instead of making me come back again to get the work done, she did it all in one sitting.
I ended up getting shaping done, whitening, bonding on both my lateral incisors, and now I am waiting for my retainers. Very happy! Thank you!"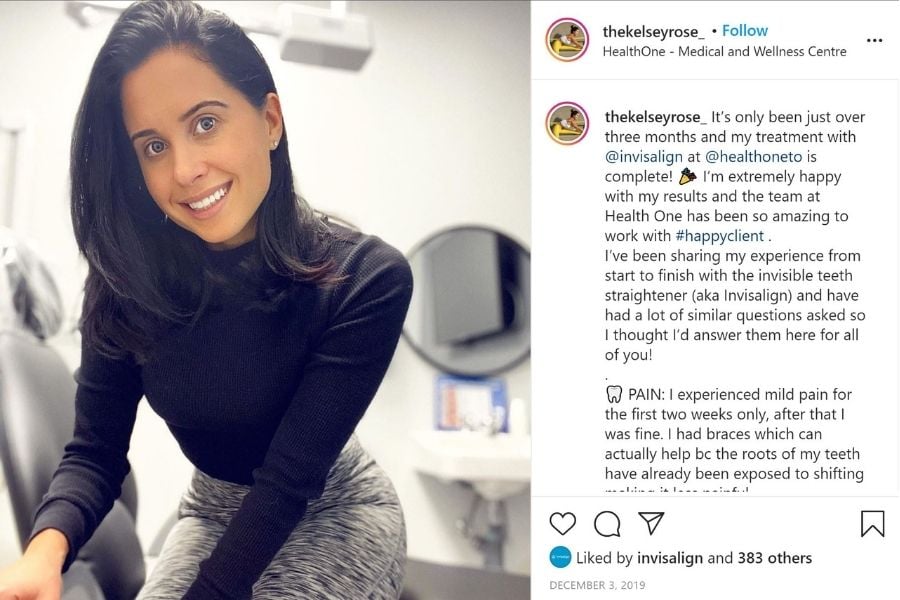 Kelsey Rose
Kelsey is a healthy living activist with a growing online network of over 29,000 people. For her, it was important to choose a method of teeth straightening that had quick turnaround times and also aligned with her lifestyle.
"Invisalign® is something I've wanted to do for years now. However, it took some time to find the right team to work with. The trays definitely take some time to get used to but I absolutely cannot wait for the results – and pain has been minimal so far.
The dentist clinic at HealthOne is the definition of cutting edge, and their entire team is highly experienced with Invisalign® cases, so I know I'm in great hands. I went to two other Invisalign® consultations before I chose to work with Dr. Gill and his team. The team at HealthOne has been great to work with, not to mention that their beautiful brand-new facility is on point. My treatment time is 3-6 months so my updated smile will be here in no time."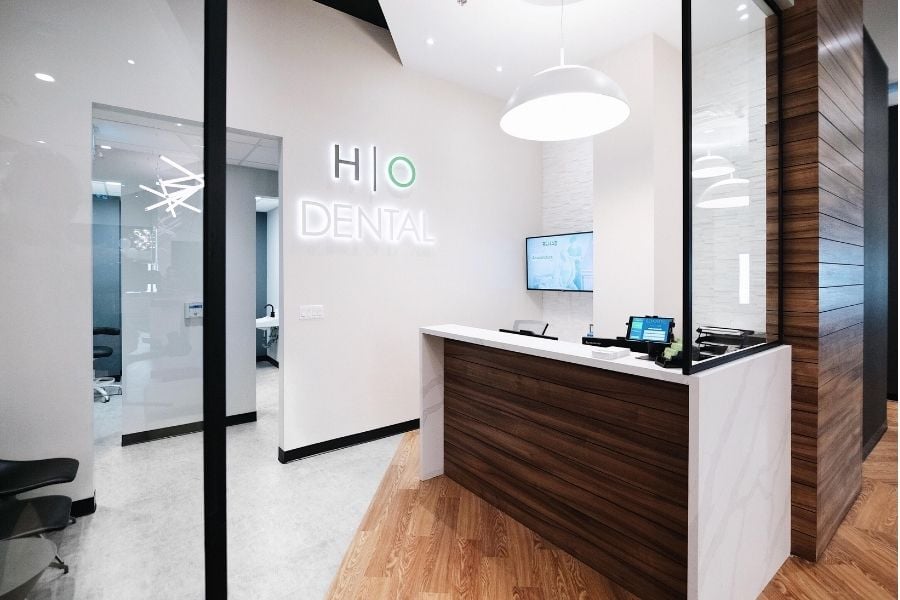 Kimberley Topa
Our last review comes from Kimberley, who is grateful to have expanded her knowledge about dental health after visiting HealthOne for Invisalign® treatment.
"I have always thought about doing it. I wanted braces when I was younger, but my mom and the dentist didn't think it was necessary. My teeth were crowded, but for the most part, were not horrible. They overlapped slightly. But now, I teach ESL - English to Chinese kids - and I am on YouTube more, and Zoom calls, and Instagram posts. I see my face on camera and it was making me more self-conscious about my teeth.
When I went to the consultation at HealthOne for Invisalign®, I learned a lot more than I thought I knew about dental health. They show you a video about it. If your teeth are crowded, it's difficult to floss them properly, then all the bacteria will grow. Learning that made a big difference for me. It's one thing to do Invisalign® for cosmetic reasons, but it's a different thing to do it for health reasons. Dr. Gill and Dr. Vakilian projected nine months for my treatment, but I ended up doing 11.
My teeth are straight now, I am really happy with my smile. I definitely feel more confident. And I am very hard on myself! If you are doing Invisalign® you should know beforehand it takes a lot of commitment, not only during the treatment but afterwards. But it's worth the discipline. You'll be healthier. You'll have straighter teeth. You'll floss better. I feel a lot more comfortable being in front of a camera now."
Invisalign Toronto
For Tatjana, Kelsey and Kimberely, choosing HealthOne meant they were able to work with some of the most experienced dental experts in Toronto! Our clinic was recently recognized as a Diamond Invisalign® provider, which puts us in the top 1% of Invisalign® providers in North America. For a modern experience with caring experts and quick treatment times, you can always count on HealthOne.
Start designing your perfect smile today with a complimentary Invisalign® consultation at our modern dental clinic.